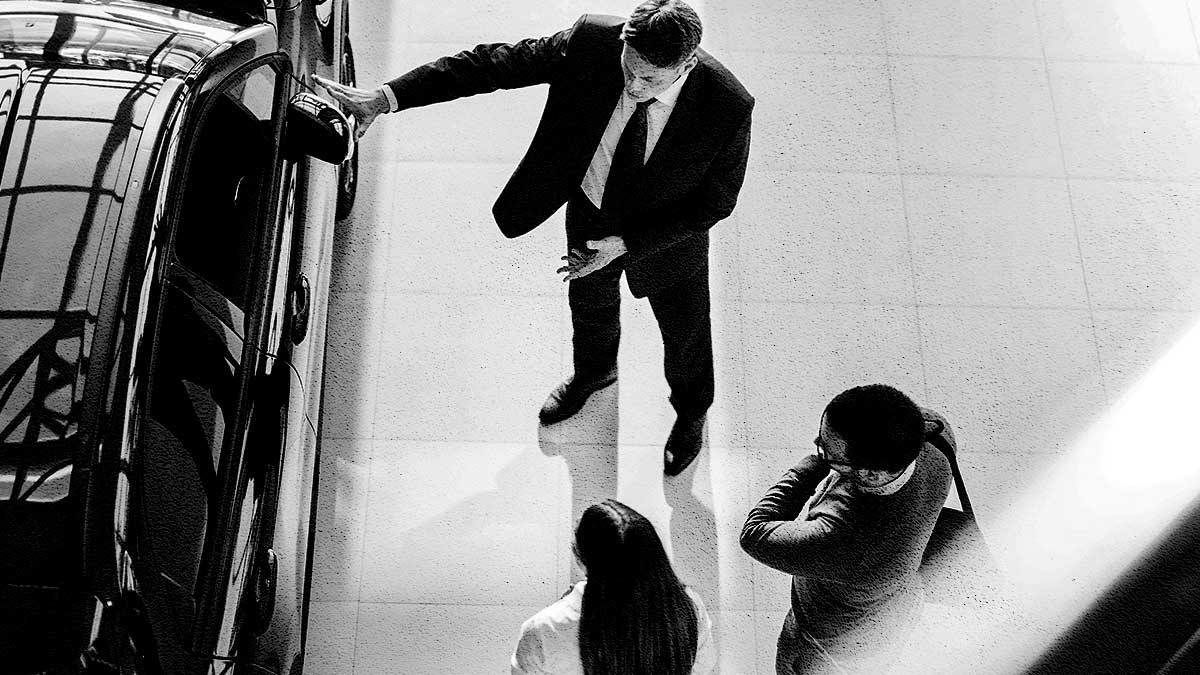 FTC Proposal Would Target Questionable Car Dealership Tactics
New rule: a dealer will have to tell you how much a car will cost
What to do now: Get the price in writing before you go to the dealership.
The FTC's proposal would require dealerships to disclose the full price of a car to any consumer who requests it, excluding only required government fees such as license fees and sales taxes. Currently, dealers can decline to give any price over the phone or email, a tactic that CR's Anonymous Buyers say is a red flag. "Don't deal with a dealer who says you have to come in to get a price," says Gabe Shenhar, who oversees our test car buying program. "As a consumer, you want to know every element of the line: the price, the options, the fees. And from there, you negotiate.
Daniel Blinn, general counsel for Consumer Law Group in Rocky Hill, Conn., who has represented more than 1,500 consumers in cases involving car dealerships, said consumers should begin their communication with a car dealership in writing and ask an "out-the-door" price that includes all add-ons. This way, consumers can start their negotiations expecting the full amount the dealership expects to charge in total – and if a dealership tries to charge more than this amount, the consumer will have some recourse.
"At the very least, if you show up at the dealership and they play some of these games, you have a record," he says.
Other tactics that will be prohibited include telling consumers they won a prize or sweepstakes they did not win, falsely advertising a military discount, or marketing a vehicle that is no longer available from the dealership.
New rule: Dealers won't be able to sell you worthless add-ons
What to do now: Beware of add-ons in the F&I office.
You might think you're done negotiating once you and a salesperson have agreed on a price. But you're wrong: The FTC, which is charged with protecting consumers and ending unfair business practices, has calculated that half of a dealer's profit on a new car, or about $1,200, comes from the finance and insurance (F&I), including financing. , leasing and complementary products and services. For used cars, it's about a third of the profit, or about $900.
The visit to the F&I office usually takes place at the end of your car buying experience, and you may be told that all you need to do is sign insurance and registration papers. But the F&I manager is also a salesman, and some of the things they might try to sell you might be totally useless.
The FTC's proposal would prohibit resellers from selling supplements that have no consumer value. For example, "nitrogen-filled tires" that contain no more nitrogen than the air we breathe, or extended warranties on cars that don't qualify. The same goes for some sales of gap insurance, which will pay off a lease if a car is stolen or totaled, and which covers the difference between the car's value and the loan balance on financed cars.
Blinn says he's seen cases where a dealership charged more than $1,000 for gap insurance, even though the consumer made such a large down payment that they never owed more than the value of the car.
"The dealers will sell this, they will make a good commission on it, and the consumer will receive absolutely no benefit," he says.
New rule: you won't have to buy additional accessories to buy the car
What to do now: Do not pay more than necessary.
We've heard this one before: because of an excuse—the car is last in stock, the buyer has a low credit score, the add-ons have already been installed—a dealer won't sell a car unless that the customer also purchases an add-on. The FTC's new proposal would ban this practice. Until then, don't pay a penny more than you owe for the car.
Dealerships can add extras as the sales process drags on, hoping consumers won't notice, says Christine Hines, legislative director of the National Association of Consumer Advocates. This means that you should check the price each time you receive new documents.
"When you see it online, when you see it when you go to the dealership, when you see it on the contract, is all that price the same? Or is that price suddenly not what you assumed it was? »
If there is an add-on you want, don't pay more than necessary. For example, we have seen reports dealers charging up to $495 for true nitrogen tire filling, even though Self pro, a company that sells nitrogen filling equipment, recommends that dealers set a filling price between $8 and $12 per tire. This is an increase of more than 1000%.
If a car already has an add-on embedded in the price and you don't want that add-on to be removed, even if it is already installed on the car. Our car buyers have often successfully told dealerships to remove the cost of VIN etching from the sale price, even after the vehicle's VIN has been etched on its windows and windshield. We also had a dealer remove an optional appearance package.
New rule: Dealers will not be able to advertise unavailable discounts
What to do now: Don't fall into the bait and switch trap.
More than once our anonymous car buyers have arrived to pick up a new vehicle only to be told the dealer made a mistake and now they have to pay more money before they can take the car home, that the vehicle they agreed to buy has just been sold but that there is a slightly more expensive one still available, or that they must pay an add-on for the sale to be final.
An all-too-common experience: a dealership will advertise a price that includes various discounts that not all customers will qualify for. For example, a dealership might include a discount that only applies to active military personnel, another for recent college graduates, and another for current owners of cars of the same make. Customers who do not qualify for all three will not get the advertised low price. The FTC says it can be difficult for honest dealers to compete with those who try these unscrupulous tactics because it allows dishonest dealers to attract customers with artificially low prices.
These practices have become even more pernicious in recent years, as the dwindling supply of new cars gives the dealership the upper hand. Again, the FTC's new proposal would prevent dealers from trying these bait and switch tactics, which are already prohibited by some state laws.
"If someone offers a specific price and they come in and they're told they have to buy something else, that's a reverse price, and that's a business practice in most places. unfair," Blinn explains.
New Rule: Dealerships Should Make It Clear If a Car Is Really Yours
What to do now: Find out if your funding is final.
Sometimes car dealers will make the consumer feel like they've just bought a new car, but the fine print in the contract will give the dealer the flexibility to make changes to the sale after the fact, usually depending on the terms of the deal. funding. Days or weeks later, the dealership will call the customer and tell them they need to come back to sign some paperwork. Once there, the dealer might say that the financing terms have changed and they owe more money or they need to accept a cheaper vehicle. This is called "on-time delivery" or "yo-yo financing".
Even if they return their new vehicle to the dealership, the customer might not get back the money they deposited or the car they traded in, Hines told CR. "Losing their deposit, losing their trade, there's so much harm associated with this practice," she said.
While Hines says the new FTC rules don't go far enough to protect consumers from this specific practice, they will at least require dealers to clearly state when a sale is final. In the meantime, consumers should make sure their financial documents are complete and financing has been approved before leaving the dealership, no matter how eager they are to get home.
New Rule: Dealerships Must Provide Advance Disclosure of Costs and Terms
What to do now: Complain, complain, complain.
Consumer Reports and other consumer advocates often tell car buyers to walk away if a car dealer begins one of these sleazy tactics. But the FTC's proposal acknowledges that not all car buyers have that option.
"Starting the multi-hour process again at another dealership could mean having to take an extra day off, and for those who can't afford a second car, finding alternative transportation to get to another dealership," wrote the agency.
If a consumer realizes after the fact that they've paid for a worthless add-on or have fallen prey to a bait and switch, Blinn suggests they contact a local attorney.
Hines suggests that consumers who feel they have been wronged by a dealership file a complaint with reportfraud.ftc.gov. The agency already has the power to sue dealers for unfair or deceptive practices, and an individual's complaint can help enforce their rights.
"This is an opportunity for consumers to share with a federal agency what they've been through at the hands of car dealerships," she told CR. "Their experiences are evidence."