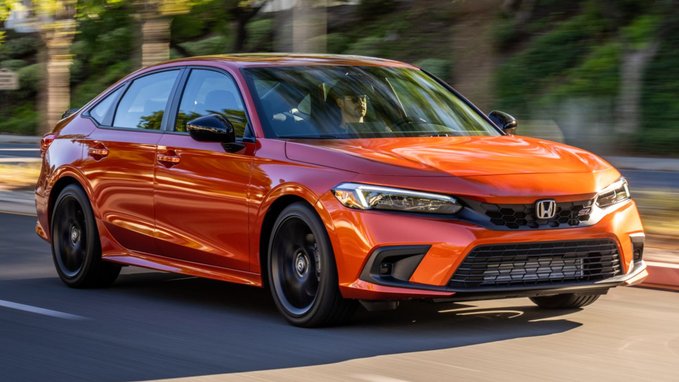 Honda now offers 84 month financing
Honda gave in to the pressure and set up 84-month financing in line with its competitors. According to a newsletter sent to dealers, the company is now offering 7-year financing on its lineup starting today. The move could allow more buyers to afford the brand's new cars, but could have major downsides.
Prior to today, Honda Financial Services did not have an 84 month option and the maximum term was 72 months. However, since April 1, the automaker has been offering buyers additional flexibility with financing terms ranging from 73 to 84 months. Honda says the change was based on feedback from its dealer network.
Honda Incentives have traditionally been more conservative than other brands, although we have seen significant changes over the past year. In 2021, the brand introduced discounts as well as 0% financing offers for the first time. With high car prices amid a shortage of chips, 84-month loans may be attractive to some.
But is Honda's 84-month finance offer really a bargain? A closer look reveals that long-term financing is only available with what the company calls standard new retailer programs. Standard rates are actually non-promotional interest rates and may be a bit higher than what you see advertised on TV and online.
Although these interest rates may vary from region to region and are highly dependent on the consumer's credit score, an 84 month loan can be expensive. Based on the brand's published rates in Washington, for example, an 84-month loan with a FICO score of 760 or higher is quoted at 5.04%, with a potential dealer interest rate markup of up to 1 %.
The worst credit Honda will finance for 84 months is what is called Level 8, or a credit score of 660 to 669. However, with a rate of 7.85% APR, or 8.85% with the dealer, a $30,000 car could cost well over $40,000. . While longer loans can be a tool for getting lower monthly payments, the total cost can be easy to overlook.
To be fair, many big brands offer 84-month financing at promotional and standard rates. For example, Ford has an 84-month rate of 5.9% on the F-150 pickup, while Kia has rates as low as 3.9% on the Stinger. We recommend that you consider the pros and cons of a 7-year auto loan based on your unique situation.
Explore the best Honda leases and offers